As president and owner of Art Herman Builders for over 18 years, Art Herman Jr. cares about people. He enjoys the process of working with families to create their new home by giving lots of personal attention to the clients needs and desires. His concern is not the bottom line, but the concerns of the customer, creating a product to be proud of.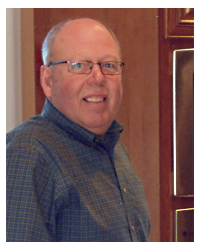 Art graduated from R.I.T., one of the top three in his class, with an engineering degree, so he can draw plans and make changes to existing plans as he works with you planning your new home or addition. Art loves a challenge and enjoys being creative, which you can see in his custom homes that have unique and distinct qualities. No two homes are ever the same. With over 35 years of experience in home building and remodeling, Art is well known and respected for building quality homes.
Art has been a member of the Sand Lake Planning Board for over 12 years and is a member of the Sand Lake zoning re-write committee. As a Builder/Developer he cares about the future development of the town, knowing that the preservation of the environment is needed to assure the ascetic beauty of a residential community.
Art has a talented and educated team that have been with the company for 10-15 plus years years. Consistency and quality is the product of such loyalty. Art is on the job everyday, with a hands on work ethic throughout the entire building process. Because of this he has an excellent reputation with previous clients.