Why move into an Art Herman Builder's home at Woodland Hills located in the town of Sand Lake, Village of Averill Park and County of Rensselaer? Because the location offers many varied opportunities within short distances, to enjoy life at a pace that suits you. Averill Park can also boast of award winning schools and restaurants all within minutes of each other. The town of Sand Lake also has several beautiful lakes and Crystal Lake is a 2 minute walk from Woodland Hills.
Rensselaer County, part of the Saratoga-Capital Region, has many qualities that attract people to its blend of rural and hi-tech influences. It is a move away from suburban sprawl with the traffic jams, and into an easy and pleasurable commute close to culture, arts, theatre, mountains, and lakes parks, hiking, biking, and picnicking, all with a New England flare. Living close to the Massachusetts and Vermont borders, both within less than 20 minutes away, offers many opportunities to explore New England's treasures within the beauty of the Berkshire Mountains. All of the arts, sports, events and travel that can be enjoyed in this tri-state area can be viewed in greater detail by visting the TimesUnion.com.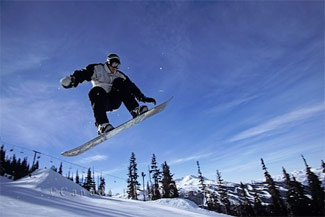 To touch upon just a few of the many opportunities that can be enjoyed in this area let's begin with a trip to Vermont. It is only a 15 minute drive to get onto scenic Route 7 that takes you into Vermont and offers many stops for sight seeing and a taste of Vermont living, and you can end your trip in just 45 minutes, in Bennington Vermont, a picturesque town worth exploration. For great winter skiing and year round mountain events and adventure Jiminy Peak Ski Resort in Hancock Mass. is just 25 minutes away. Or you can get to some of the best Vermont skiing in less than 90 minutes at Stratton Mountain or one of the many other ski resorts nearby. Massachusetts also boasts of Tanglewood for great performances, and Lenox for art galleries, theaters and performances, both less than 45 minutes from your home.
When the city life beckons you, the Capitol Region, answers the call with great performances, dining and much more. All within less than 25 minutes. To the north, Saratoga Race Track, SPAC, for ballet and music Lake George and the Adirondack State Park with all its beautiful lakes and mountains for outdoor fun, all this in less than a 45 minute drive. To the south the culture and beauty of the Hudson Valley with charming cities like Rhinebeck or Woodstock offer a unique variety of leisure activities, only one hour away.

Closer to home, we enjoy some of the best New York State Parks right in our own backyard. Grafton State Park or Cherry Plains State Park with swimming, boating, fishing, hiking, snowmobiling, cross country skiing, horse trails and more, are only a 15 to 20 minute drive along scenic country roads into the mountains. And Averill Park has it's own Center for the Arts for artists displays and the talented local theater group .Right in Averill Park, literally minutes from Woodland Hills, there are several excellent dining opportunities. The Arlington House offers fine dining with a casual bar option in a historic New England building. LaPerla Restaurant at the Gregory House with chef/owner Alfonso and Anna Maria his wife, boasts of authentic Italian cooking in an atmosphere that brings you to Italy. The Lakeview Inn is a family owned and runned restaurant with great food and great prices and a fun place to be. Uncle Marty's Adirondack Grill serves up breakfast, lunch and dinner daily with a uniquely decorated Adirondack motif, it is a must see, and the food is great too.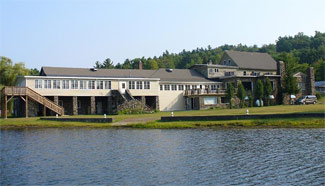 The Town Tavern, newly built and decorated with solid pine, wood beams and hunting trophies galore, serves up hearty meals to the locals and those passing through. The Crooked Lake Hotel is a historic place dating back to the 1800's and a noted stop for President Roosevelt. Under new ownership it will host banquets, weddings, dinners and a ratskeller for live shows. All these are really within a few minutes of Woodland Hills. A few minutes farther is Villa Valente, a casual Italian restaurant with delicious food and Paolo Lombardis an upscale Italian restaurant with excellent food, service and atmosphere. You could eat out every night, especially with the privately/family owned pizza and sub shops, and cafes.
The Averill Park School District, is an award winning school system. Woodland Hills is near the High School on a quiet back road. Search these sites to learn more about what this area's schools have to offer the youth. The Elementary schools Sand Lake-Miller Hill and Algonquin Junior High School are within a 5 minute drive. View their ratings on www.greatschools.org.
The township of Sand Lake cares for their youth. This site explains the many youth services such as sports camps, summer camps, town beach events and library events that residents of Averill Park have come to expect.
Have Questions?
We have answers!
Ask the Builder